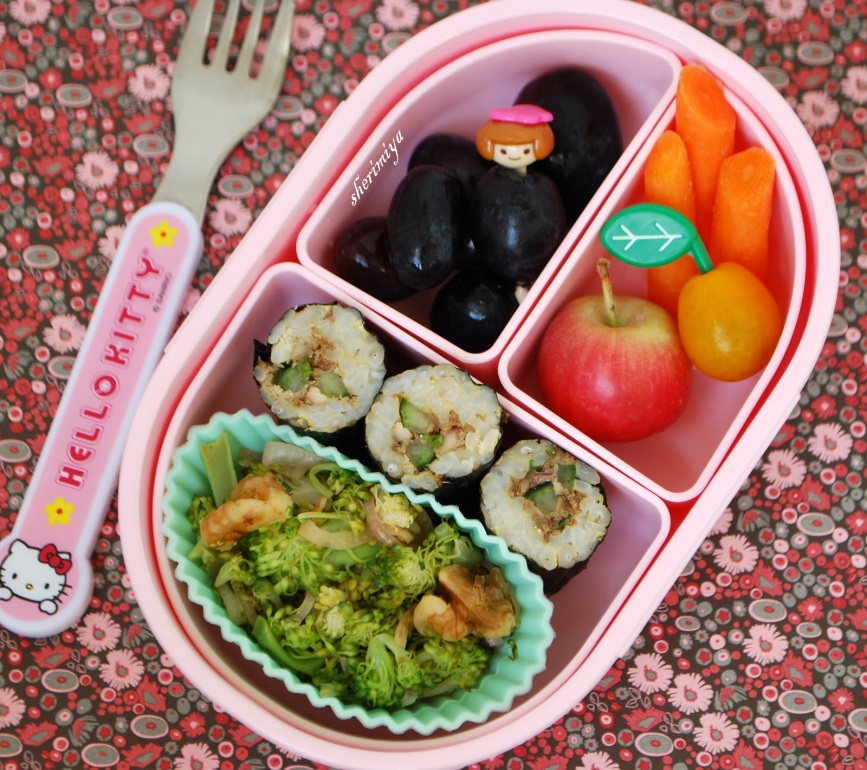 Sometimes parents give in to their child's demands for junk food just to make them eat something, but it is important for the children to start eating nutritious food from an early age so as to grow strong and healthy. So, rather than serving junk food, you can make your fussy child wait for lunch eagerly with the following fun and great toddler lunch ideas.
Toddler Lunch Ideas
1. Mini Pizzas

Young children adore pizzas just as much as the adults, and you can involve your toddler in making a healthy mini pizza for his lunch.
Start with mozzarella cheese and tomato sauce topping over a muffin.
Ask your child to select the topping of his liking from olives, broccoli or red pepper.
Allow your kid to spread the topping onto the pizza himself.
Leave the pizza in the toaster oven for 120 seconds so that the cheese melts.
Serve it to your child once the dish cools down!
2. Sandwiches
Sandwiches would prove a healthy lunchtime meal not only for your toddler but for yourself too.
Begin the cooking with either pita or grain bread or even crackers.
Depending on whether your kid likes lunchmeat or fruit jam and cream cheese, make the sandwich using those ingredients.
You can also add some fruit cuttings or fresh vegetables or even a couple of boiled eggs along with the sandwiches to the lunchtime meal.
3. Fruit Yogurt Dip
A lot of kids like to dip their lunch and you can encourage them into eating crackers, vegetables, and fruits by providing them with a fresh yogurt dip, which is a lot healthier than ketchups or other sauces.
Start with simple yogurt with only a spoon or so of jam in it.
Encourage your child to dip his strips of fruits into the yogurt dip before putting them in his mouth.
Allow the child to dip even raw vegetables in the yogurt dip if he wants to.
4. Avocado Dip
For an avocado dip, you need
Start with a half avocado that is mashed with bite-sized pieces of tomatoes.
Allow the toddler to dip his portion of raw vegetables and even toast or crackers in the avocado dip.
5. Sweet Potatoes
Sweet potatoes are rich in vitamin C and vitamin A, and are very sweet in taste as well.
Wash the potato.
Poke it on each side a number of times using a fork.
Put it away in the oven for around 3-4 minutes. The larger the potato is, the more time you should allow it in the oven.
Divide the potato into two halves after taking it out.
If your toddler likes it, bring out the soft inside portion and add a butter topping on it.
6. Tapas
Tapas remain a great lunch idea for young children too.
Start out with either sticks of bread, crackers or cakes of rice.
Add a few fruits and chopped vegetables like apples, grapes, tomatoes, cucumbers, and carrots.
Mix it all with bite-size pieces of ham and cubes of cheese.
Have some cream cheese if your child likes to dip his food before eating it.
7. Eggy Bread
Children are often fussy when it comes to eating eggs. Eggy breads can ensure that your child gets the vital nutrients easily.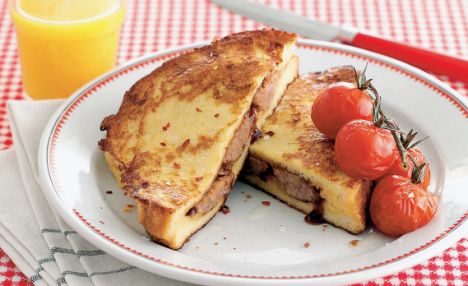 Crack a couple of eggs and dip each side of a few bread slices into it.
Add some butter in the frying pan and fry the slices till they turn golden.
8. Omelettes
Omellettes can be made interesting by adding a few tomatoes or bacon or ham and cheese or even mushrooms. Toddlers usually like Spanish omelettes as well.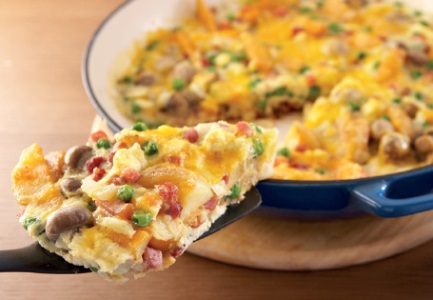 To prepare Spanish Omelette:
Start with pieces of boiled potatoes.
Fry them along with onions in chopped form.
Add them to the egg mixture.
9. Pancakes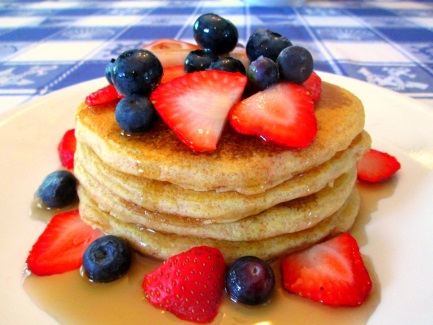 Pancakes are a hit amongst little children, and also can be good lunch ideas for toddlers.
Start with the normal batter.
If your kid likes sweet pancakes, add grated pear or even apple to the batter.
If your kid likes savory pancakes, add cheese and beans.
10. Paninis
You can also make Paninis for lunch, which children simply adore.
Start with a couple of buttered bread slices.
Put the slices together in such a manner that the buttered sides are outwards.
Add the filling between the slices. Children usually like a ham filling or a cheese and tomato filling.
Cook in a frying pan till the sandwich turns golden.
Simply cut the sandwich in the form of fingers so that your toddler can easily eat the Panini.
11. Quesadillas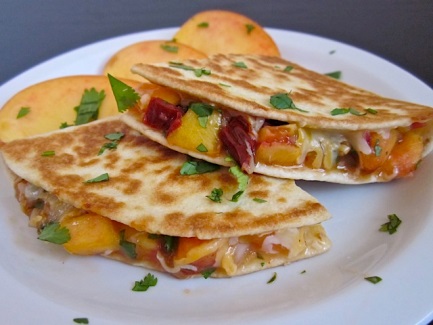 To prepare Quesadillas:
Start with cheese and grated vegetables like carrots or sweetcorn.
Put them between tortilla wraps.
Grease your frying pan and then fry the wraps on both sides for several minutes until the filling melts.
12. Sushi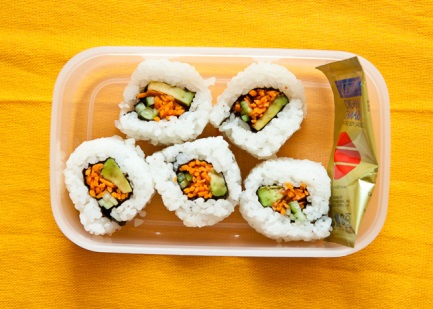 To prepare sushi:
Start with a nori sheet that has been toasted.
Spread some salt and sesame oil over it.
Add sushi rice in a thin layer on top of it.
Then, roll cucumbers (in the form of sticks), carrots (in thin shreds) and sliced avocados.
Want to learn more about how to make sushi rolls? Check out the video below.
Tips for Getting Toddlers to Eat
Serve in Small Portions: Children often feel overwhelmed when they see a lot of food on their plate, and thus it's better if you put a smaller amount on their plates and then give them the opportunity to ask for a second offering. A 4-year-old child can eat large servings, while younger children should be given smaller servings.
Cut Back on Drinks: Your toddler might not want to eat much because of the milk and drinks he has had throughout the day. You should cut back on his drinks especially before lunch and dinner and add some water to his juice to keep the sugar at a manageable level.
Disguise Foods that Kids Dislike: If your child doesn't like to eat food that contains vital nutrients, you shouldn't hesitate from tricking him into eating such food by making a soup out of it or by baking it.