Some places are the best to visit when you are young, so if you want your children to experience something new, take them to these fun places for kids. In this way, your children would have a lot of beautiful memories to savor when they grow up.
Top 10 Fun Places for Kids
There are so many fun places for kids in this world and taking your kids to visit these places is always a difficult task, because there is so much to organize and plan even if you are supposed to take them to a nearby location. When visiting a place with your kids, there are some places which are so much better to visit than other places.
1. Walt Disney World Resort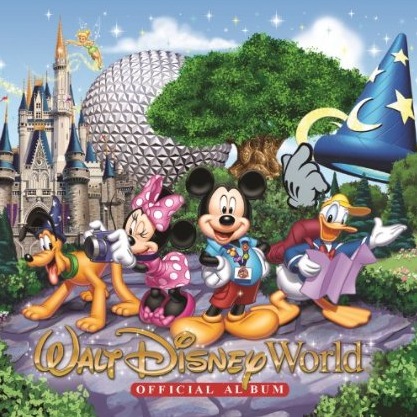 Location: Lake Buena Vista, Florida
This most beautiful resorts for kids encompasses an area of more than 47 miles. This entertainment complex consists of water parks, hotels and theme parks. There is a lot for kids to enjoy in the form of fireworks, rides, parades and meals with Mickey Mouse. There is so much to see and enjoy in this beautiful location that you must be there for two days at the very least to at least have a glimpse of all that is wonderful in this magical kingdom.
2. Discovery Cove
Location: Orlando, Florida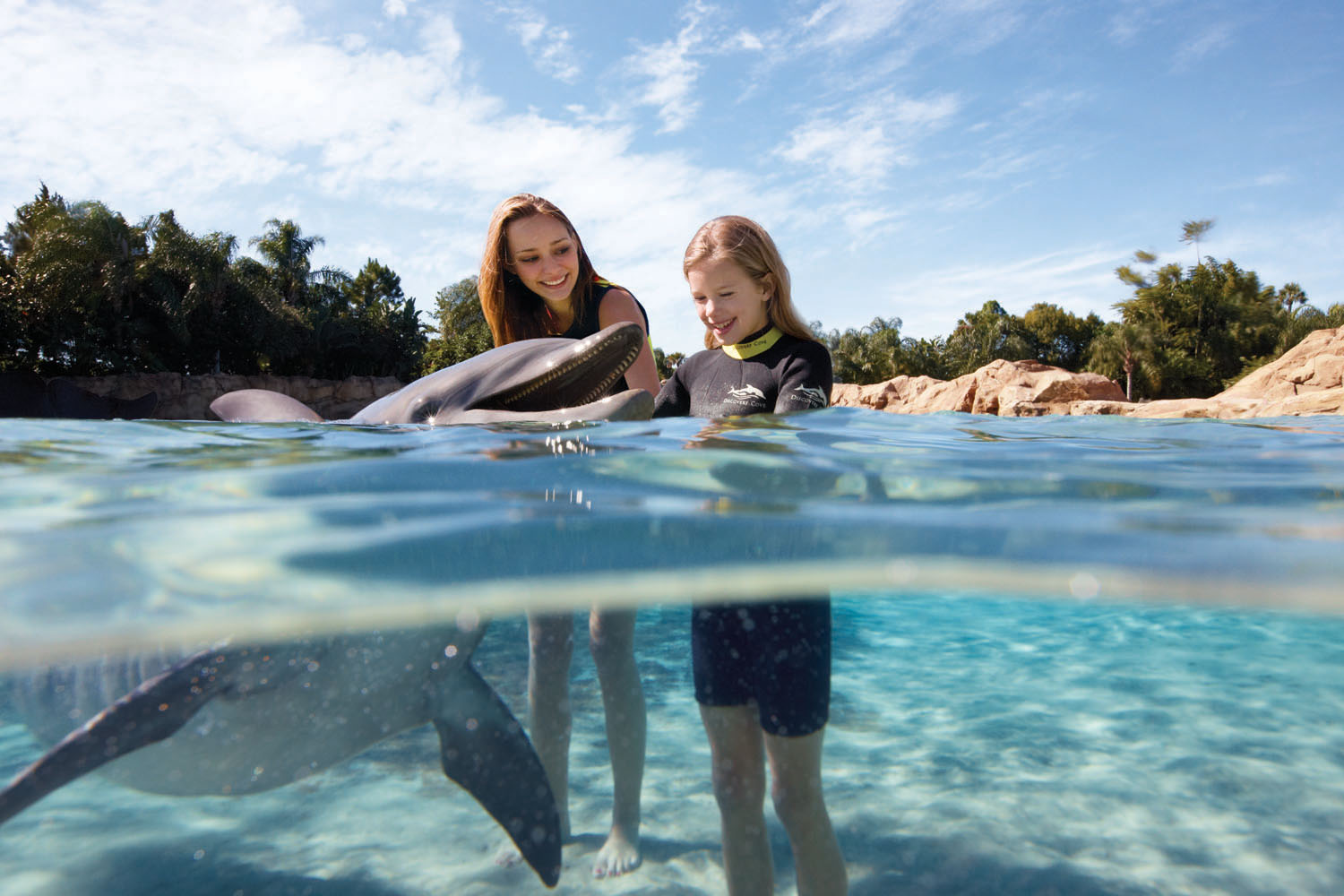 Discovery Cove is located a few miles to the northeast of the Walt Disney World. The Discovery Cove is only available to visit on reservations, in which everything is included from playful encounters with dolphins to waddling in the water with marmosets and river otters. A lot of beautiful parrots, birds and toucans are present in the Aviary who can be hand-fed by visitors. In addition to enjoying their time with fish and birds, kids can also have fun getting into the pool and swimming in the river.
3. St. Louis Zoo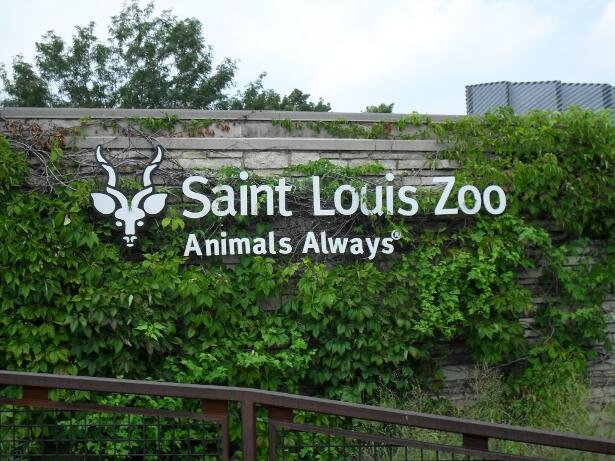 Location: St. Louis, Missouri
The zoological park is a great place for families to visit and enjoy their time together. The zoo is spread on an area of more than 90 acres and houses more than 700 species. The best thing about the St. Louis Zoo is that you will always find something new because the administration keeps on upgrading the facilities in the zoo. The wild penguin and puffin coast is the most beautiful and popular exhibit of the zoo.
4. Museum of Science
Location: Science Park of Boston, Massachusetts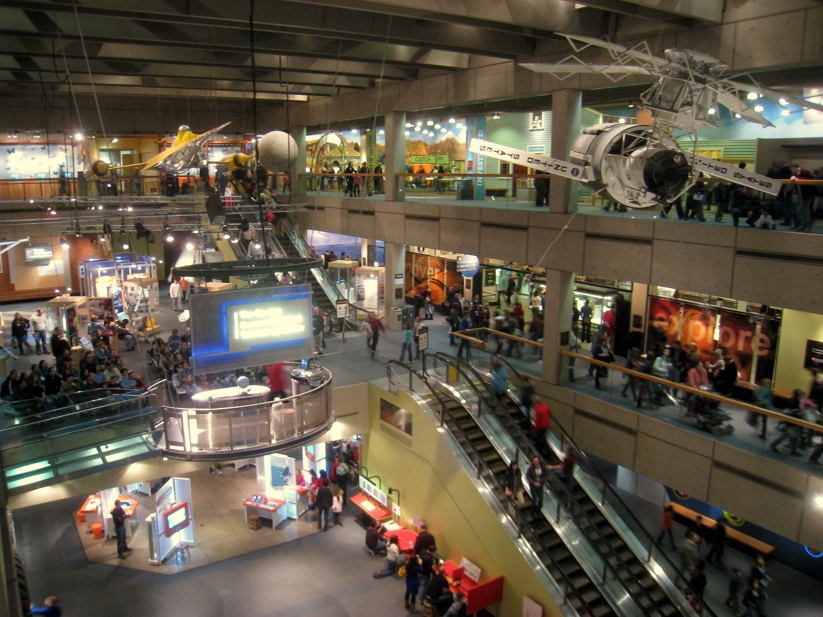 The museum is an exciting place to visit because it presents science as fun with a number of live presentations and demonstrations. The staff present at the museum explains each of the demonstration in a way that is easily understandable for kids. Some of the demonstrations at the museum include the making of lightning, recreation of magic tricks and the latest discoveries in the field of science. Visiting the place with your kids help them develop interests in science and provide them inspirations to know more about it.
5. Cedar Point
Location: Sandusky, Ohio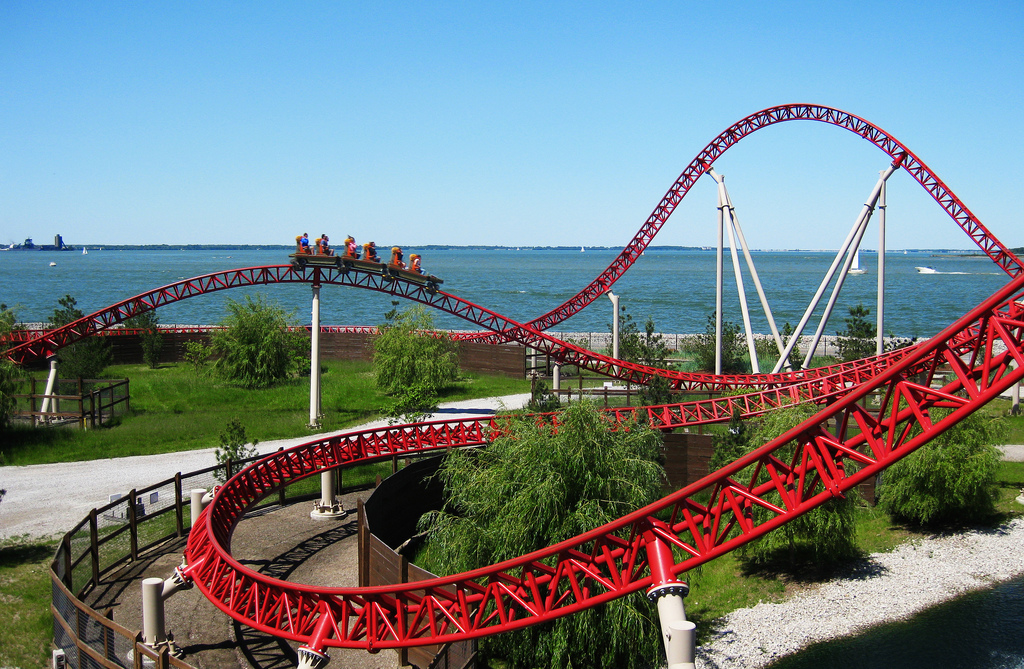 The amusement park covers an area of 364 acres and boasts of 72 rides and 16 roller coasters. In addition to the huge number of rides and roller coasters, other highlights of the park include indoor and outdoor water parks, a number of amazing resorts and a white sand beach which is 1 mile long. Most of the rides and roller coasters can be enjoyed by children of all ages and heights.
6. Grant's Farm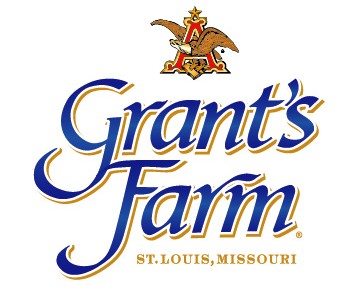 Location: Grantwood Village, Missouri
Grant's Farm is a landmark of the Grantwood Village, Missouri. The 281 acre farm is a serene and relaxing place to visit and enjoy your time with your kids and family. The farm houses a number of animals and can be visited by people for free. The animals at the farm can all be viewed by riding a tram that goes through the deer region of the park. The animals include camels, kangaroos, donkeys, elephants, buffalos, goats and peacocks in addition to the Clydesdale horses.
7. Monterey Bay Aquarium
Location: On the shoreline of Pacific Ocean in Monterey, California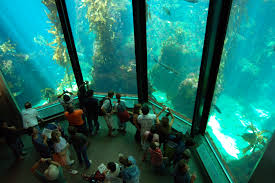 The aquarium has a number of gorgeous and impressive displays for all people from young kids to adults. The aquarium houses both amazing marine plants and animals and the total number of marine species present in the aquarium reaches 600. Jellyfish, stingrays and sea otters can be viewed in their natural habitat in the aquarium. Blue fin and yellow fin tuna and jelly fish are also attractions present in the aquarium. Your kids would be so much fascinated with the aquarium that you would find it difficult to make them leave the place.
8. Universal Studio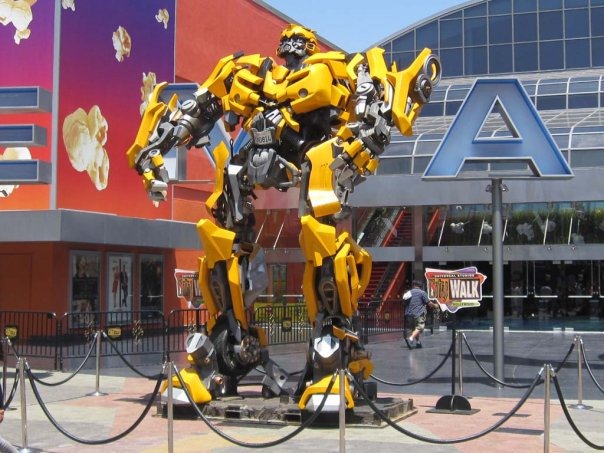 Location: Los Angeles, California
Universal studio is a movie based theme park which includes a number of rides and plenty of shopping and dining options. There is always something new to be enjoyed at the theme park. The main features of Universal Studio are the transformers 3D ride, King Kong 360 3D, The Simpson Ride and the Jurassic Park ride. In addition to these rides, the park also houses AMC Universal CityWalk Cinema and a futuristic concert location.
9. Washington, D.C.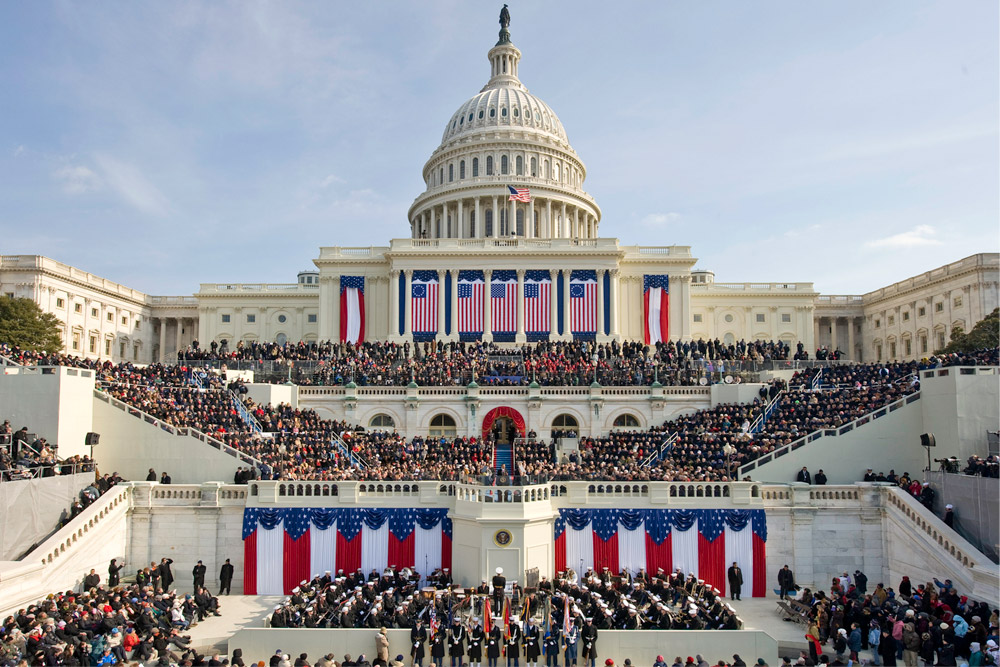 Washington D.C. is the capital of United States and houses all the three main branches of the government of United States that is the Congress, the president and the Supreme Court. The city is home to a number of national museums and important national buildings, structures and memorials. Most of these museums and monuments are located in and around the national mall. In addition to these museums, a number of performances and festivals that happen in the summer would certainly impress kids a lot.
10. The Grand Canyon
Location: Arizona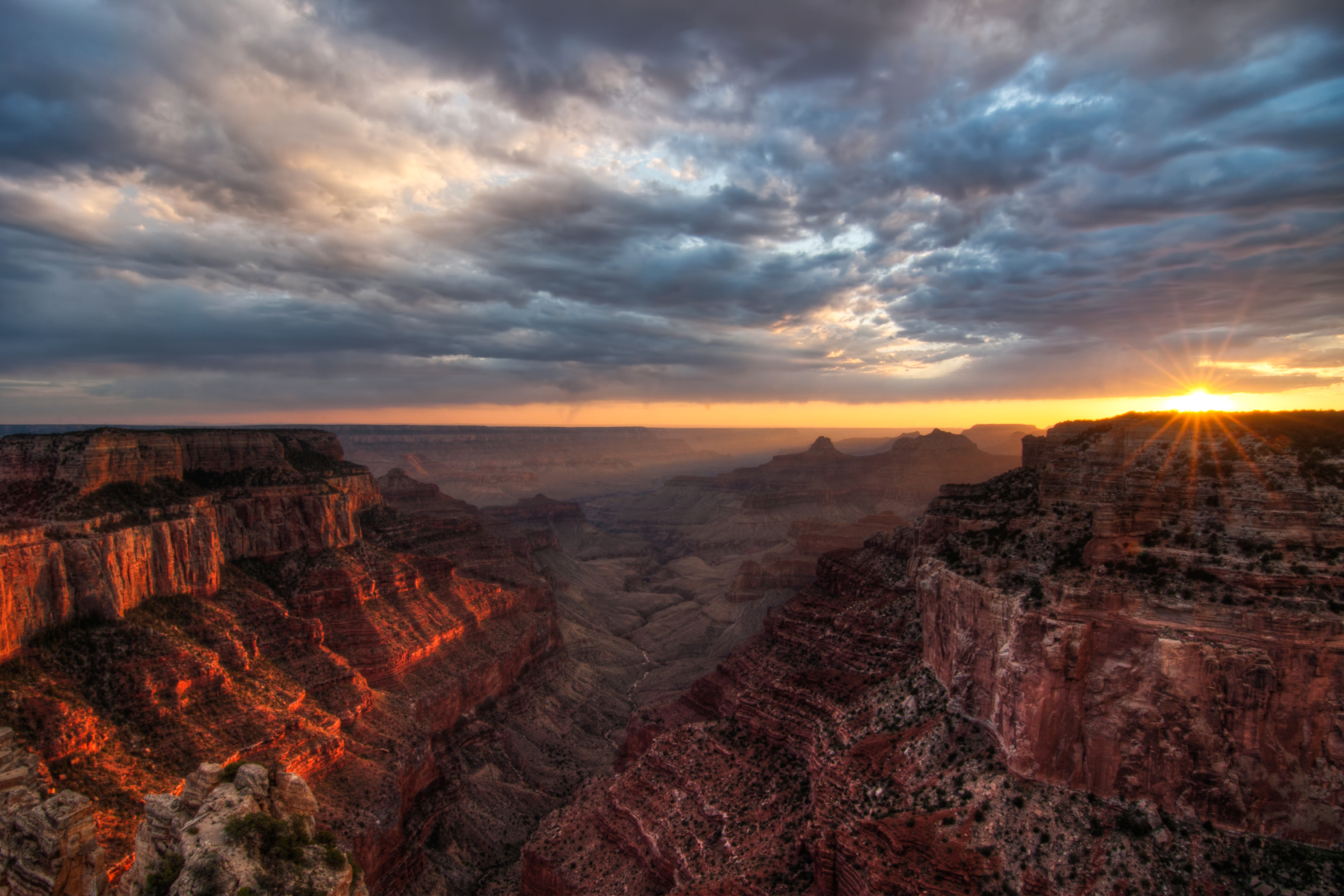 The Grand Canyon is a very steep canyon formed by the Colorado River. The utter size and features of the Grand Canyon makes it an astounding place to visit. Young children would take their first steps towards understanding the geology of our planet by visiting the Grand Canyon. You can make your kid opt for a hike that is suitable for their age to realize the number of layers that make up the earth and the life that is present in its heart.
Here is video of a kid telling fun things to do in New York: