You've waited for years to create the memories that all parents want – the family vacation. In your heart, this is the time when parents can fully enjoy seeing the world through their children's eyes and together do things that none of them have had the chance to do before. The first step to a joyous family vacation is choosing accommodations that are family friendly. We have outlined things that you should look for when picking a hotel and created a list of fun family hotels and resorts that meet our criteria.
What to Look for When Choosing Fun Family Hotels
Choose a place to stay that fits the needs of everyone in your family. Here are some of the things to think about for:
Bedding. With small children, parents usually prefer a room with extra beds rather than separate or attached rooms for safety reasons if nothing else. But if you have children over the age of five, you may want to choose an attached room or suite with a separate sleeping area for adults. Double check the fees that the hotel charges for cribs, extra bedding or cots as well as a child staying in the parents' room.
Babysitting. If the hotel offers "babysitting", find out if the charges are by the hour or for blocks of time and if you must remain on the property during that time. Check to see if child care workers are trained and registered with the hotel and have a good reputation. Some places offer daycare services where the children are kept in specific areas of the hotel and trained workers organize activities for the group. These workers are usually trained in emergency procedures as well as comforting children who may be shy.
Distance. If you want a beach vacation, make sure that the resort is actually on the beach. Lugging toys, towels, snacks, drink and other things several blocks every time you want to get in the water ruins the experience for everyone. If you choose to stay in a city area, be sure restaurants that serve food you like and grocery stores for snacks and toiletries, sun block, etc., are less than a block away. Walking at night with children can turn into a screaming fest.
Family-friendly. Some hotels and resorts play fast and loose with the term "family-friendly" or "kid- friendly". Make sure it has services and activities for your child's age.
Convenience. Make sure that the place you choose has an elevator or a ground floor to make carrying extra luggage and strollers in and out easier.
Rooms. Refuse rooms that are right next to nightclubs, bars and stairs. The last thing you need when you return to your room to rest is lots of noise from outside the room.
Laundry. Make sure that the hotel has a laundry service or laundry area where you can wash clothes if you need to.
Transportation. Find out if the hotel or resort offers a taxi, limo or shuttle service to tourist attractions as well as airports.
Fun Family Hotels Recommended
Here is our list of hotels that offer family-friendly services.
1. Ponte Vedra Inn & Club, Florida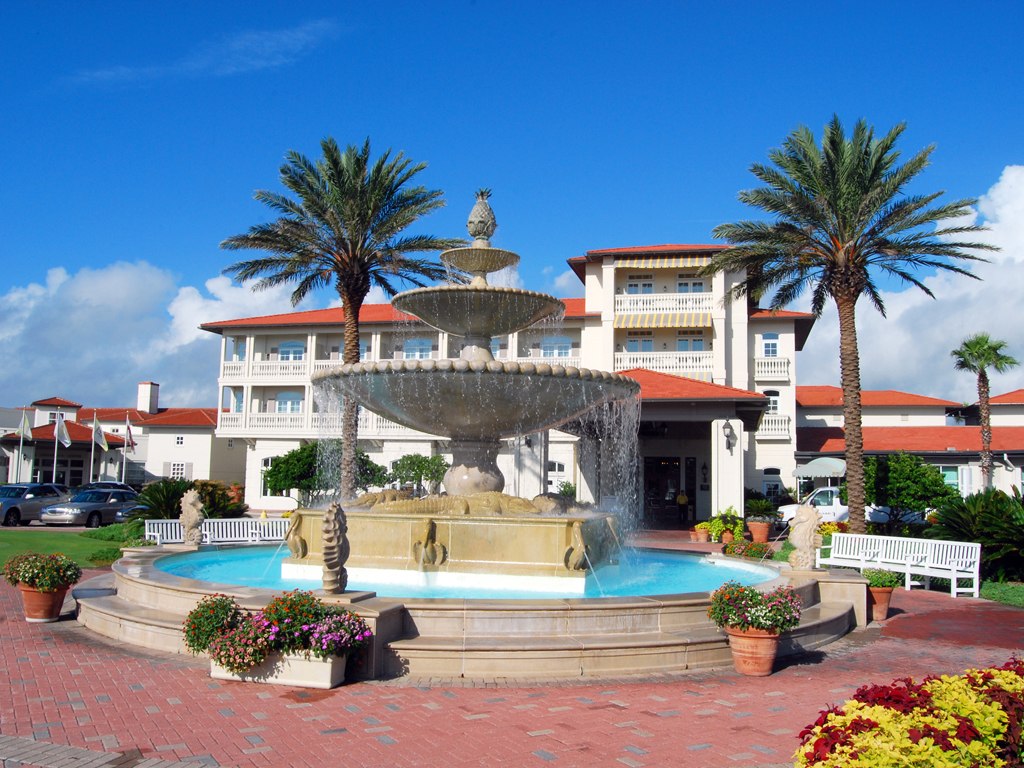 Lawn games, craft classes, golf and tennis facilities are all part of the experience for kids and adults at this club resort. If you and your husband want a night out without the kids, the hotel does provide a sitter service that has well trained and experienced people who have been checked out so your children are in good hands. The beach is right at the doorstep – easy to get to.
Ponte Vedra Inn has kitchenette rooms available as well as microwaves, refrigerators and coffee makers in every room. Each section has an elevator, so taking a room on the upper level is still easily accessible after a long day.
2. Hotel Palomar, Washington DC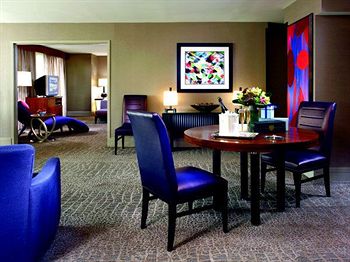 Staying in Washington, D.C. means seeing national monuments and enjoying fabulous restaurants.
If you have an infant, you can get a crib and/or play yard at no charge as long as you ask for it at the time you reserve your room at Hotel Palomar. If you want a highchair or booster seat for use in your room, just ask the desk clerk and it will be delivered to you. Each room has a child safety kit which includes outlet covers and night lights. When you check in, your children will receive a small gift from the hotel suitable to their age. And, since the hotel provides robes for mom and dad, you might want to ask for an animal print robe for your little one, too. Babysitters and rental cars that include child safety seats are available on request.
3. Loews Hollywood Hotel, California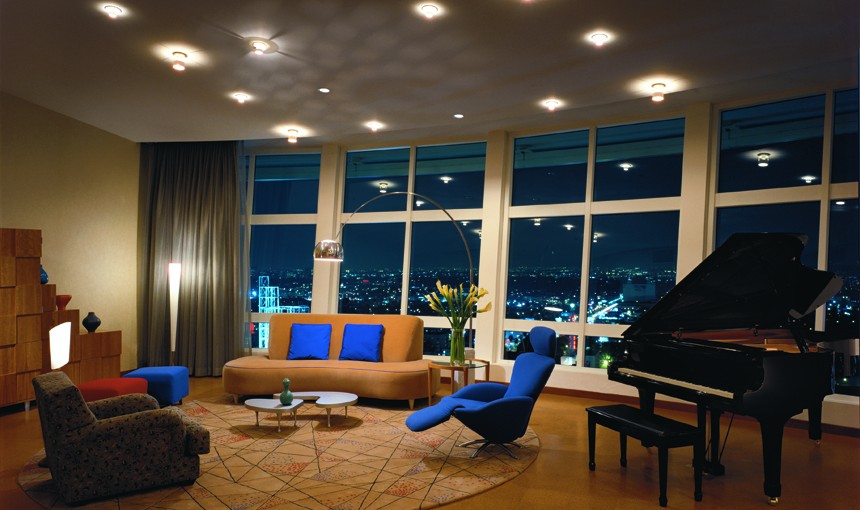 There's no place like Hollywood and overlooking the skyline of movie city. When you reserve your room, ask about the "Kids Closet" where you can arrange to borrow all kinds of items such as baby bath tubs, DVD players and movies for you and the kids, car seats, strollers and even toys for all ages. If you order room service, ask for a high chair and/or booster seat if you need one. One special offering is the kid's night out where children age 3 to 12 go to dinner and a movie without parents in tow. Golf and tennis clubs are available on site where the entire family can learn a new sport or brush up on an old one.
4. Omni Dallas Hotel, Dallas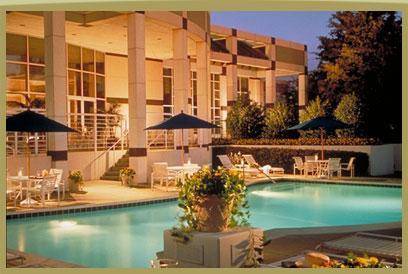 For children 4 to 12, they'll love the Kid's Fantasy suites that include a room of their own, their own television and toys, too. On check-in, kids get a gift from the hotel including their own water bottle to keep forever. The restaurant menu includes cage-free eggs, smoothies and nitrate-free bacon for healthy options. On night one, your children will receive cookies and milk delivered to the room to help them relax and enjoy the new sleep setting. You can ask for a backpack with toys to keep them busy as well – at no charge.
5. Cloister at Sea Island, Georgia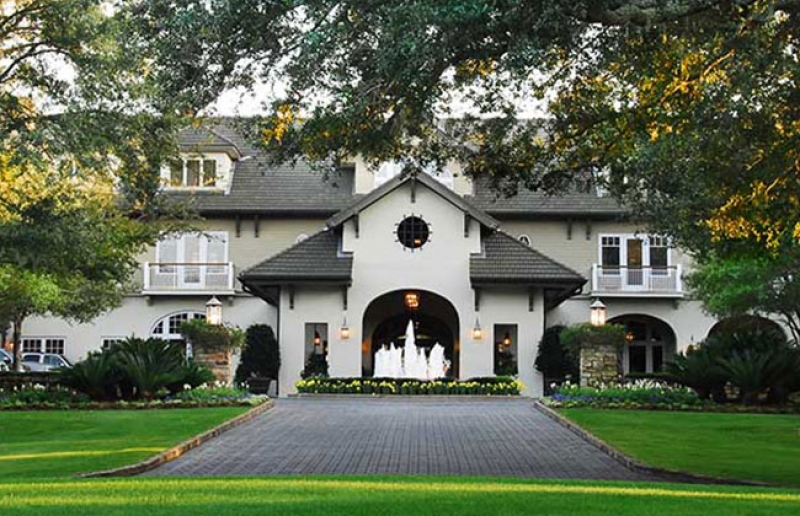 The Cloister is only one of several places that have joined together to offer you any kind of accommodation in any setting that you wish to book for your family vacation. Each one offers different amenities and services so when you call make sure they have what you really need. The good thing is that you can call one number to get information for all available rooms. The beach club suites have kitchenettes stocked with pots, pans and dishes and for a romantic partner evening, there is a fireplace to set the mood.
6. Great Wolf Lodge Sandusky, Ohio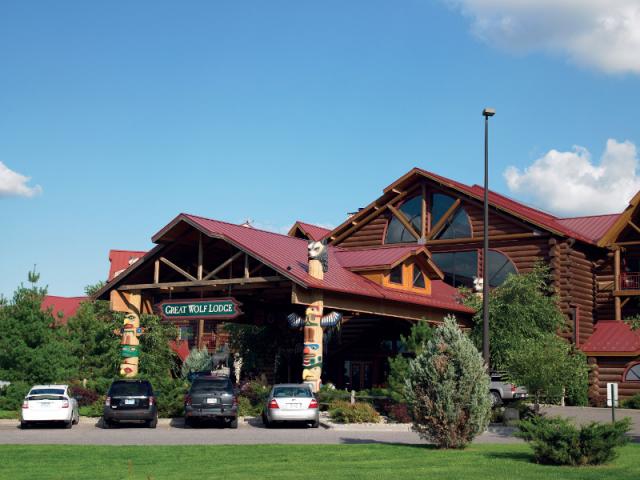 The Great Wolf Lodge is a national resort and each location offers slightly different amenities for families. In general, however, they all provide a huge variety of activities and entertainments for parents and children. Kid's spas, indoor adventure games at a child-only center and day care facilities are common to all locations. Each room does have both a refrigerator and microwave. Ask about any charges for cots, cribs and extra linens, since each lodge has their own rules.
7. The Tides Inn, Virginia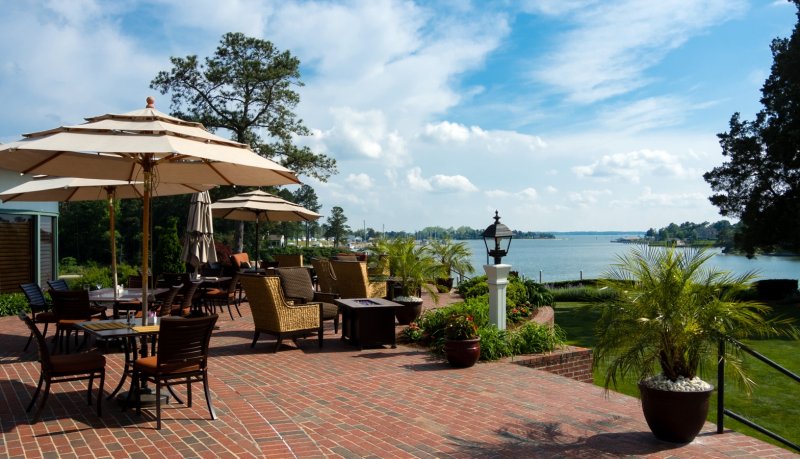 Located on the Chesapeake Bay, there are plenty of things to do in the area for the entire family. Ask about the activities that are offered at Crab Net Kids which is a day care type area for ages 4 to 12 with supervised games and activities. The games, crafts and activities change each season and depends on the number of children attending. Bikes, kayaks and board games are available for those who want them. Each evening, cookies and milk are presented in the view room.
8. The King Charles Inn, South Carolina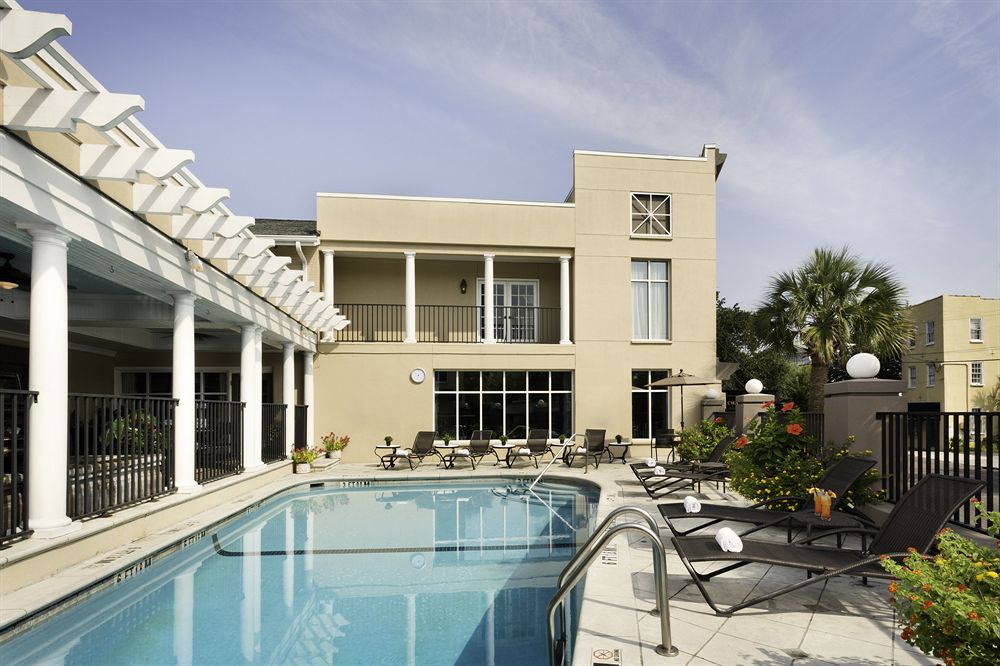 If your vacation is geared toward historical southern charm, the King Charles Inn in Charleston, South Carolina, is a great choice. They do have a small refrigerator. What they offer that is especially good for families are the free tickets to the aquarium, a gift certificate to a restaurant and gift cards for ice cream sundaes. And you get a free deck of cards for solitaire.