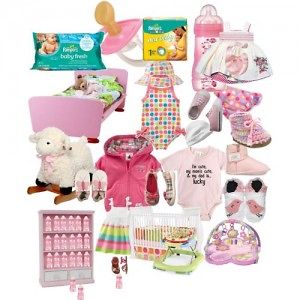 Preparing for your baby may be expensive sometimes, but if you are brave enough to know where to look, it can turn out to be as cheap as it may seem expensive. There exists many places that are extremely good when it comes to baby stuff; they have products that range from free to cheap and services for both you and your baby. All this places have been listed here just for any mother expecting a bouncing baby soon. There is an endless list of freebies for expecting or new mothers. You can start requesting the freebies early so that they can arrive in time for your baby.
How to Get Free Baby Stuff
| Methods | Descriptions |
| --- | --- |
| Check Freecycle for free baby stuff | Freecycle is a site where people post all the stuff they don't want anymore. Some people will just want to get rid of their stuff without selling them, and Freecycle is just one of the places that are stuffed with tons of free baby stuff. |
| Rake through Craigslist | Here you can get a lot of baby stuff both at a cheap price and for free. To get this baby's stuff, all you need is to keep an eye on the listing, some items may have been listed for quite a while and if you contact the seller, you can probably get them for free. |
| Check with family and friends | You may never know that free baby stuff might be in existence close to you. Most people will have a lot of baby stuff, especially those parents whose children have already grown up. You can check out with your friends and family as well since you may be lucky to find most of the free baby stuff with them. |
| Organize a baby shower | Baby showers can get you a lot of baby stuff. You can talk with your family member or a friend and convince them to throw you a baby shower. Of course anyone close to you will definitely want to celebrate these happy moments with you and shower you with free baby stuff. |
| Be keen with baby registry | If you are expectant, you ought to be keen and check out for free baby stuff when creating your baby registry. Sometimes you may be lucky to get yourself a free baby gift or even gift card when you complete a baby registry. |
| Check in advance before garage sales close | Free baby stuff may be lying here, especially when garage sales close. Most people will want to get rid of the stuff they sell when the garage sale is over. You can visit them especially when they are closing and ask if they have any free baby stuff. |
| Trade of your stuff for free baby stuff | This is a better way to acquire baby stuff. Baby swaps can be a major place to get free baby stuffs; here you will get rid of your baby's old stuff and get new ones. |
Want to get more information about how to get free baby stuff? Check out the video below:
What Free Baby Stuff Can I Get?
1. Baby Equipment
You can get lots of baby equipment's such as pushchairs, child car seats and many other equipment. However, it is important to carry out some thorough safety check before you let your baby use a pushchair
. Second-hand free baby equipment is also available but must be used with caution.
2. Antenatal Classes
There exist free classes which give parents a lot of knowledge regarding how to take care of new born babies. Most of the NHS classes will begin at around 8-10 weeks, that is, before your baby is due and go for 2 hours once a week. These classes cover a wide range of topics and you should make a good decision as to which one to attend. Antenatal classes are also available online and offer very informative sessions. To get information on facilities and antenatal care at your birth centre or local labour ward, you can check out which? Birth Choice.
3. Prescriptions and Dental Care for Mums
Mothers who have conceived in the past 12 months will be exempted from paying for NHS dental treatment and prescriptions. All you need is Form FW8, which you fill and sign, then you receive a maternity exemption certificate. The certificate last for 12 months after your due date, but there is a chance for extension in case your baby is born late.
4. Baby Product Samples, Coupons and Vouchers
There are several clubs which on joining you will be guaranteed of free baby product samples, vouchers and coupons. Some of them include Aptaclub, Beaming Baby, Bounty packs, Emma's Diary, Heinz Baby Club, and Sainsbury's Little Ones, Baby & Toddler Club etc. Bounty Pregnancy Information Pack will be given to you by your mid wife early in pregnancy. After the first scan, you can go for Mum-To-Be Pack from Asda, Kid care etc. by simply showing the voucher obtained in you first pack. Newborn Pack is the next and finally a Family Pack. Here is a coupon site: Baby Coupons and Samples from Every Day Family.
5. Childcare
Children between the age of 3 and 4 are entitled to at least 15 hours of exclusively free nursery education for around 38 weeks in a year. In this case, you are supposed to save some amount to cater for nursery education. You can check out more information on childcare vouchers.
6. Books for Children
Bookstart scheme provides free pack of books for children. For instance, if you live in England, Bookstart babies is available through your health visitor. You can also get books for partially sighted, blind and even the deaf children. Bookstart+ packs are for toddlers while My Bookstart Treasure Chest packs are for older children of between the ages of 3-4 years. In addition, you can get these books online. Here are some of the books: American Book Magazine and Books Every Month.
7. Cashes for You
There are cash back websites such as Kidstart; these sites get you some money for your baby when you shop. When you buy stuff on this website, money starts to accumulate in your Kidstart account. The money eventually gets transferred to your bank saving a lot of cash for your baby.