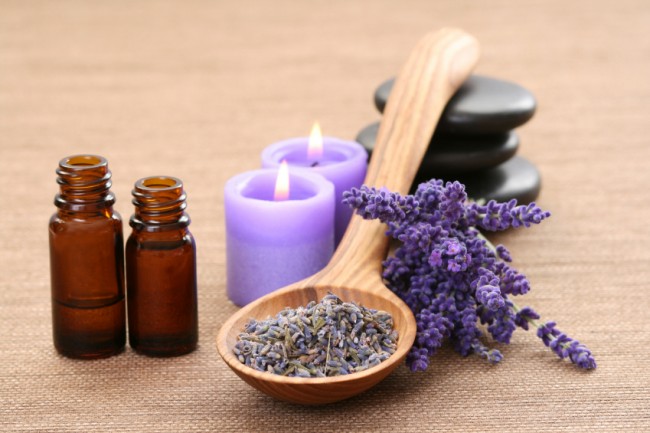 Many health conscious individuals today are using aromatherapy. This is a natural therapy where essential oils are used on the body. It is important to understand that essential oils do contain certain substances that can be absorbed into the body. They sometimes are mixed with other oils or alcohol to dilute them and are used on either the skin or breathed in with an atomizer. Essential oils can be therapeutic for conditions and work just like taking a medication. This raises the question "are essential oils safe for pregnancy?" The article below will help you learn more.
Are Essential Oils Safe to Use During Pregnancy?
It may be safe to use a few of the essential oils during pregnancy with a few considerations. First, you need to be in good general health. Second, you need to be cautious with them. It is important to know that essential oils are a very substances that are extracted from different plants. Because of their strength, you need to use as little as possible. You should buy your oils from a reputable source and make sure they are of very high quality. Lastly, you need to make sure the oils are not contraindicated for use by pregnant women. (This can usually be found on the label, but if you are not sure then ask someone who knows essential oils.)
Essential Oil Benefits During Pregnancy
There are many benefits of using essential oils before, during and after pregnancy. From helping increase fertility to relief of pregnancy discomfort such as aches, pains, swelling and nausea. They can also help with relaxation and calming you during labor and delivery or give you energy during those first weeks of sleepless nights with a new baby.
Precaution: Only begin using oils after the first trimester of pregnancy. If you choose to use them earlier, you should consult a skilled practitioner to be safe and let your doctor know.
List of Essential Oils Safe for Pregnancy
If you're having a healthy pregnancy and your doctor gives the okay there are some oils that are safe for use in pregnancy. These include:
Eucalyptus – Helps with respiratory congestion. Has anti-viral and anti-inflammatory properties.
Spearmint – Eases morning sickness. May suppress milk during breastfeeding.
Citrus oils (Orange, tangerine, neroli) – Calming, uplifting, and contribute to happiness.
Lavender – In the second trimester, calming, relaxing, and balancing. Can help to relieve aches, pains and swelling. Do not use until after the 12th week of pregnancy.
Ylang Ylang – Aphrodisiac, Lowers blood pressure and relieves stress.
Tea tree oil – Anti-viral, Anti-fungal and can relieve thrush. Avoid use during labor. It can weaken contractions.
German chamomile – Relaxation. Avoid use in the first trimester, can cause bleeding.
Geranium – Boosts energy, promotes circulation, relieves aching legs.
Cyprus – Relieves varicose veins, swelling, and hemorrhoids. Do not use until after the fifth month of pregnancy.
Bergamot – Relaxant, relieves muscle spasms, anti-depressant, and deodorant. Use sparingly during pregnancy as too much can lower the potassium levels in the body. May trigger contractions in late pregnancy.
Black pepper – Pain reliever.
Frankincense is also safe to use according to babycenter.
List of Essential Oils Unsafe for Pregnancy
Juniper Berry (Affects kidney function)
Peppermint (May increase heartburn)
Nutmeg (Hallucinogen, reacts with pain relievers used during labor)
Sage (Uterine bleeding)
Rose (Uterine bleeding)
Rosemary (Increases blood pressure, uterine contractions)
Jasmine (Uterine contractions)
Basil (Abnormal cell development)
Cinnamon (Uterine contractions)
Frankincense (uterine contractions)
Laurel (Uterine contractions)
Citronella (Uterine contractions)
Angelica (Uterine contractions)
Aniseed (Uterine contractions)
Thyme (Uterine contractions)
Cumin (Uterine contractions)
In some mothers who are past their due dates, some midwives may use some of the above essential oils to stimulate the uterus. This should not be done at home because it can cause very strong contractions.
Precautions for Using Essential Oils During Pregnancy
There are some occasions where you should not use any essential oils during pregnancy. Here is a list of cautions:
Ÿ History of miscarriage
Ÿ Vaginal bleeding during pregnancy
Ÿ Epilepsy
Ÿ Heart conditions
Ÿ Diabetes
Ÿ Blood clotting disorders
Ÿ Thyroid disease
Ÿ Liver disease
Ÿ Kidney disease
Even if you are free of the above conditions, you should always consult your doctor or midwife before using essential oils.
Always use very small amounts. Even if an essential oil is considered safe, always use the least amount needed and try not to use the same oil daily for several consecutive days.
Never take internally during pregnancy. Never take any essential oils internally when you are pregnant. Small doses on the skin or inhalation is okay in moderation. If you add oils to an atomizer/vaporizer only use it for 10 to 15 minutes per hour.
Use pure essential oils. Avoid using synthetic alternatives or oils that are intended for use as a fragrance. Added ingredients could be harmful, even if the essential oil is safe for use.
Dilute before use to prevent reactions. It helps to dilute essential oils to prevent skin rashes or too much absorption by the body. This goes for using essential oils in the bathtub, they can cause irritation to the mucous membranes in large amounts. Use a good base oil to dilute the essential oil. Try sweet almond or grape seed oil.
Avoid tanning. Essential oils can cause the skin to be "photosensitive." Cover the skin after use to prevent sunburn.
Discontinue use if you experience adverse effects. If you start experiencing side effects such as; lower abdominal cramping, bleeding, and contractions of the uterus or your baby stops moving, discontinue use and seek emergency medical attention. If you have mild reactions, stop using the oil and wash the area thoroughly with soap and water.