The first thing you'll notice when your baby arrives is that when you leave the house, you need to carry everything that the baby will need while you are gone. Trying to change the baby's diapers when you are in a public bathroom, in the car or at a friend's house is not easy. You need a diaper bag that is functional first.
Choosing a Useful Diaper Bag
The diaper bagis about to become your purse and the baby's luggage all in one. As you look at each bag, these are some of the factors to consider:
1. Storage. This is not just how much you can stuff in the bag but how easy it will be to reach all the stuff that you put into it. Look for large opening compartments, easy access sections and a separate section for your own personal items.
2. Safe closures. You are going to need to open and close them with one hand several times during each outing. Zippers should look more like the kind in jeans than in dresses – heavy, metal and with big zipper heads. Snaps should be large and deep but easy to open with one finger. Test each closure in the store.
3. Light weight. The weight of the bag is important. No matter how tiny it might be, you'll be lugging around your infant, in a carrier of some sort, a diaper bag and possibly other items depending on where you are going. So you may need a light one.
4. Comfortable handles and straps. Moms may need to carry the bag on one shoulder or tote it while carrying the baby at the same time. The straps should be wide and padded in the area that goes over your shoulder. And the handles should be comfortable too.
5. Fabrication or materials. The material has to be durable because you are going to be tossing it into cars, dropping it on floors, shoving it in strollers and hauling it on your hip. Vinyl, microfiber, canvas and cotton are some of the top choices for everyday diaper bags.
Best Diaper Bags
Here are some of the best diaper bags that you may want to check out: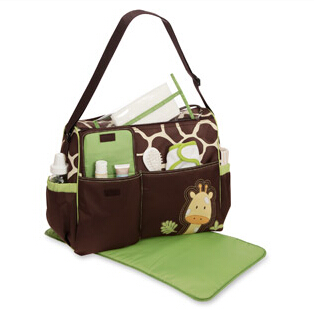 This bag is made of vinyl which makes it easy to wipe down after each use. There is a separate clear plastic bag for dirty and wet items as well as a changing pad included. It weighs 1.4 pounds empty and is 17.3" across, 14.2" high and 5" wide at the bottom. There are two side bottle pockets. Some moms have said that may be a little big for everyday or short trip use.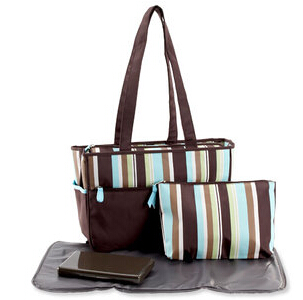 Microfiber is probably the easiest material to care for and has the strength of canvas or good vinyl but lighter in weight. The microfiber has been treated to be water and stain resistant and can be tossed in the washer and dryer for easy cleaning. This bag includes a zipper pouch and changing pad.Zippers are heavy duty with large zipper pulls making them easy to open with one hand. The straps are wide but may not be useful for carrying over the shoulder.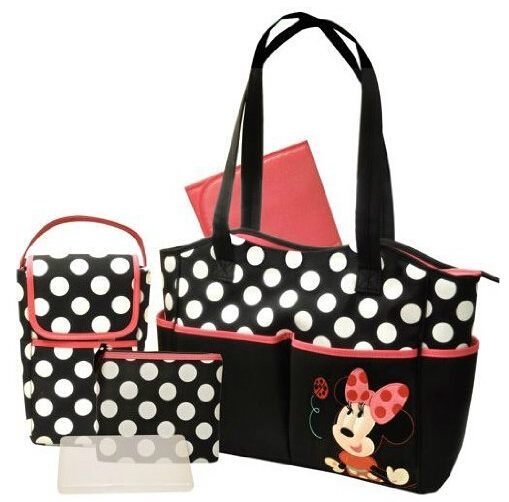 This bag is made of microfiber that allows you to wipe it down when spills or drips occur while you're out and toss it into the washer and dryer when you get home without worrying that it will shrink. The double straps can be hand carried or shouldered. This one includes a separate bottle bag, a zipper pouch for pacifiers and small teething toys and a clear plastic case that one mother says she uses to carry a thermometer, butt paste and other items that are easily lost. The complaint is that some wish it had inside pockets.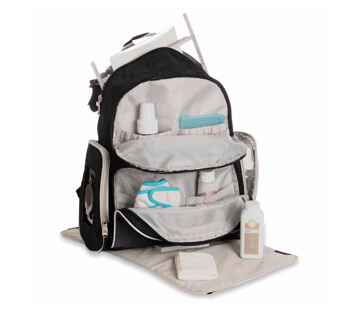 Some parents like the backpack style diaper bags. This bag does have lots of pockets and compartments. There are so much space and makes it convenient to store what you want. The smart organizer system featuring insulated bottle pocket, wipes dispenser and more. It is polyester so care is easy. You can use damp cloth to clean it. Although some complain that the zippers can get stuck.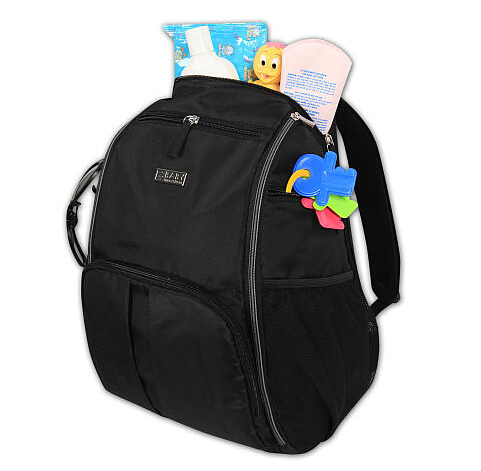 There is a large compartment with several interior pockets in this backpack diaper bag. There are a few exterior pockets too. There is enough room for what you need. You can put diapers, wipes, creams, bottles and more in it. The backpack straps has a mesh MP3 pocket. There is a portable, padded change mat and a removable "messy" bag. All this makes your outing easier. Although some say the durability may be a problem.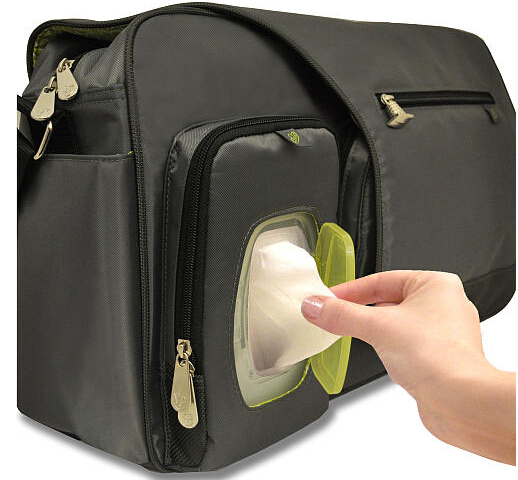 The messenger bag style is a modern design for diaper bags. Some report durability and size are just right for city parents on the go and that when in the stroller there is still room for a package or two. There are pockets for bottle and pacifier. The strap is just a handle though and that could be awkward for moms who are out with baby and no helpers. Hence, this is better for dads.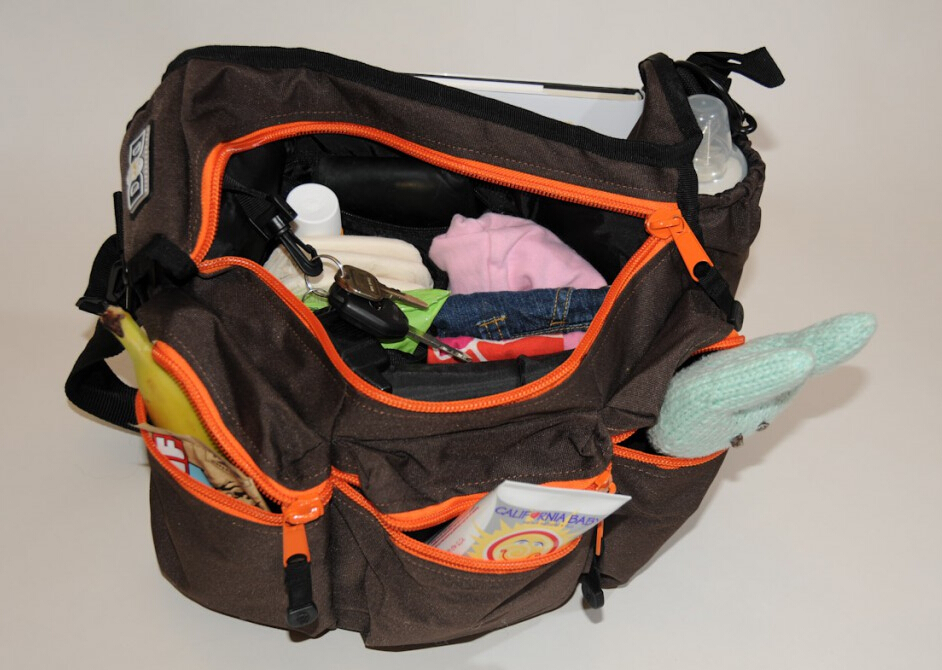 This bag comes in a huge choice of colors and choices of plain fronts to team emblems, dragon design and more. It is made of durable nylon. The pockets all have heavy duty zippers. The wide strap is padded and can be adjusted to hang from the shoulder or across the body on the back or front. This is a great diaper bag for bot dads and moms. Although some complain it may not be large enough.
For additional tips on choosing best diaper bags and other optional tips – especially for dads – check out this video: