Reading to your children is a wise thing to do. It can help in developing their reading skills, and the children are also more likely to read earlier than those who haven't had the experience. Reading can also become a part of your nurturing activity that will bring both of you closer together, thus building a strong bonding between the parent and the child. Numerous studies have shown that children who are exposed to reading are more likely to develop a fondness of reading and learning. As parents, it is important to read to your child. There are many benefits associated with it and it is never too late to start reading to your child. Listed below are top 10 best children's books.
Best Children's Books for 1-3 Years Olds
1. Goodnight Moon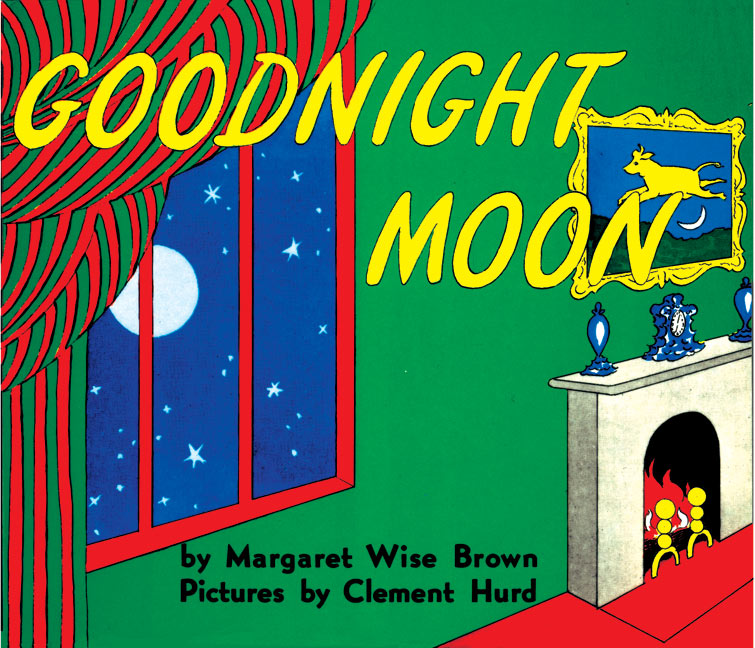 It is one of the highly acclaimed bedtime stories and has been very popular with all the generations. Goodnight Moon, a timeless tale, demonstrated by Clement Hurd and written by Margaret Wise Brown, is about a child saying goodnight to surrounding things, like saying goodnight to a room. This bedtime story has been passing on for many years now and is still one of the favorite bedtime stories for many families.
What children learn: This story is a perfect start to introduce your preschoolers to rhyming (the storylines are in rhyming verse); even the youngest of the child can also memorize and eventually read the story with you.
2. Where the Wild Things Are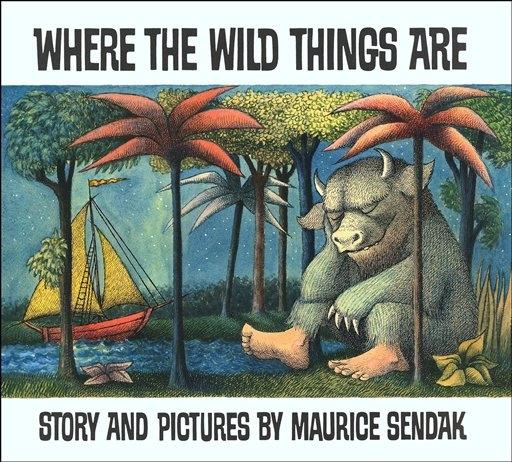 This award winning children book written by Maurice Sendak is full of fun, suspense and action. This tale is about a young boy named Max who is dressed in a wolf costume and sent to bed without food after his havoc in the household. His bedroom suddenly appears to be a mysterious jungle environment with malicious creatures, and the adventure make Max realize that it can be very tiring to be in forest with the wild. Your children will never get enough of this written tale, and they would request you to read the story again and again.
What children learn: This story can help your children to relate how parents at times imposed punishment for good reasons.
3. The Very Hungry Caterpillar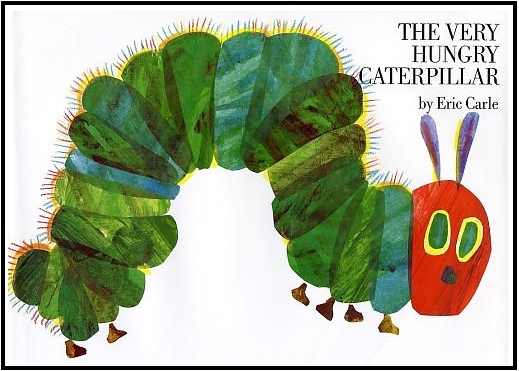 In this story, Eric Carle has presented one of the nature's most incredible tales: the transformation process of a caterpillar to a butterfly right from the moment it hatches from the egg, and the various phases it has to undergo in the course to become a beautiful butterfly. This story is very popular in many countries and has many awards to its name. Reading this award winning storyline to your children can be very cherishing as you are sharing the lessons that can be discovered in the nature itself.
What children learn: Children will get to know the life cycle of the butterfly.
Best Children's Books for 4-7 Years Olds
1. Don't Let the Pigeon Drive the Bus!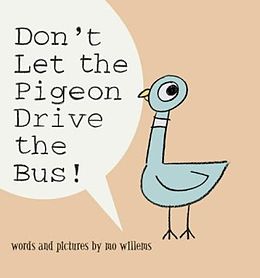 This delightful story by Mo Willems offers excitement, fun and laughter. The tale depicts a bus driver who has to take a break asks the passengers who are left there (the readers) not to allow anyone to drive the bus. But, a very clever child pleads, bribes, whines, and even shows tantrums to get his own way to get in the driving seat.…
What children learn: Children can relate to the relentless approach to follow the dreams through this story.
2. Madeline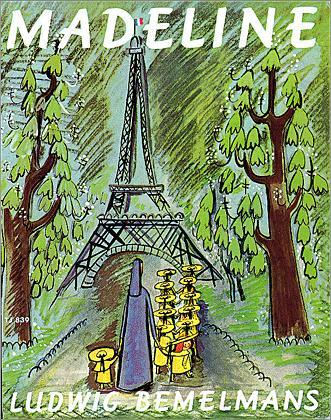 This tale happens in Paris. A school girl named Madeline, the youngest girl in her class, has to undergo an operation to remove her appendix. And she faces this scary thing with her bravery. With a blend of emotion, humor and adventure, this tale is very popular among little girls all over the world. You'll want it to read this story to your little ones time and time again.
What children learn: The story will encourage your child to be brave and free-spirited.
3. Swimmy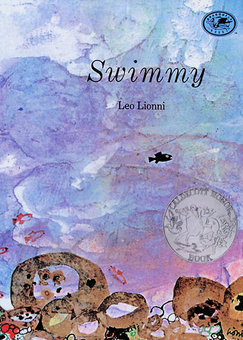 This is a story about Swimmy, a little fish, which is full of adventures and excitement. The tale beautifully depicts not only the fascination of the watery world, but also the existing hidden danger. In this story, Swimmy encourages his friends, and they work together to overcome the danger posed by the bigger fish.
What children learn: The power of co-operation and teamwork.
4. Animalia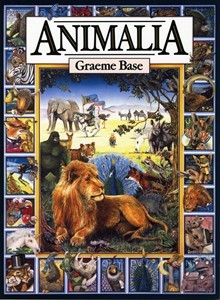 Animalia written by Graeme Base is the first children book of its kind, which is fun to share and one can even enjoy alone. This alphabet story is very entertaining, exciting and colorful, wherein each page consists of unique puzzles with hidden objects and ideas leading to the hidden treasures. The readers can have a good time figuring out the hidden objects within the pictures.
What children learn: Your child can improve vocabularies from this alphabet book.
Best Children's Books for 8-10 Years Olds
1. Charlotte's Web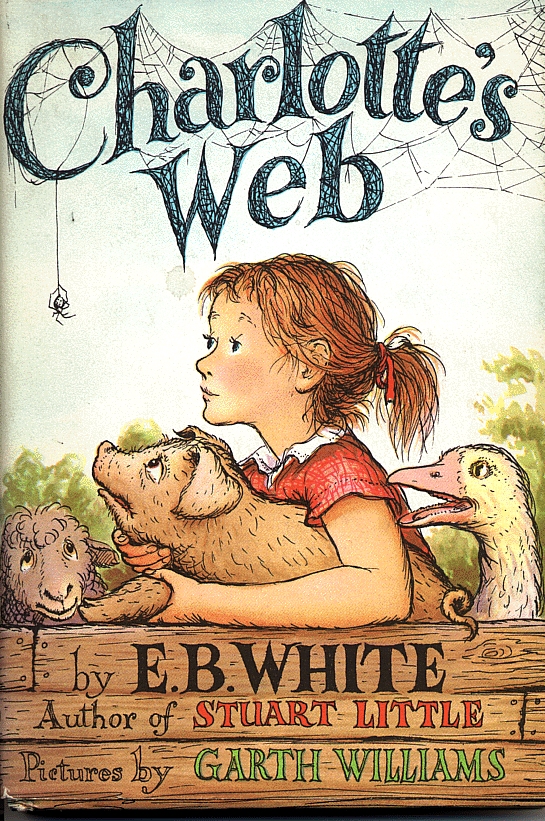 This story is about a little girl's unconditional love for her little pig Wilbur and the incredible friendship between Wilbur and Charlotte, a spider. With a blend of emotional (dealing with grief/loss) and adventure, this tale is a masterpiece among all children's books. Your child may ask you to read this story, over and over again.
What children learn: The miracle of true friendship.
2. The Wind in the Willows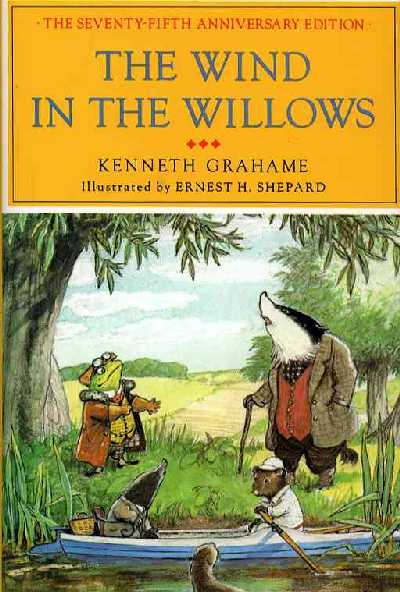 This story revolves around the character, Toad, who has his own share of adventures. Toad's irresponsible extravagance has always caused him trouble, and his newly found hobby, driving cars, landed him into prison. The story also includes violence element in some part, but the way how Toad reformed himself through the help from his friends is worth reading to children.
What children learn: The value of friendship: this story brilliantly describes the meaning of true friendship.
3. Diary of a Wimpy Kid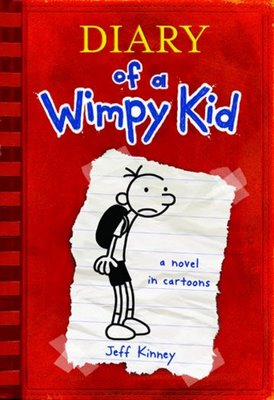 Diary of a Wimpy Kid is the introductory of a smash hit series of books written by Jeff Kinney with Greg Heffley as the leading character. His traits of not getting things right around him affect his relationships with his family, friends and his middle school teachers. In this story, Greg is clueless as to why he is not able to fit in his neighborhood and all his grand schemes to become well-liked are destined to failure. However, there are characters in the story who wanted to help Greg: Greg's mother tries her best to lead her son in the right direction and even presents him a journal to maintain his activities.
What children learn: Your child may start maintaining their own journal and learn how to get along with family and friends.
Want to know how to choose best children's books for your kids? Check out this video: