If you are in need of baby products and are constantly searching the Internet to find some, then there is no need to look further. We have done the research for you and collected the best baby products for you to take a look at. Car seats, strollers, breast pumps, diapers, and so many other products that your baby cannot do without. We know how important looking after little ones is; therefore, we have made sure that the products we have collected are of the best quality and match all the standard requirements that a parent would want.
Best Baby Products Recommended
There are thousands of products for babies, which are present on the Internet or at your local supermarket. Here we show what you should look for when choosing best baby products and some items recommended for your little ones.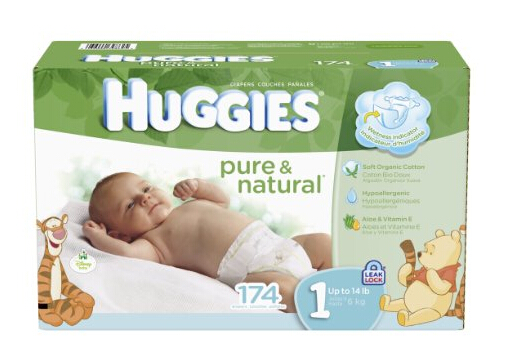 Diaper shopping should be delayed until the baby is born and the baby's weight has been confirmed. After wrapping a baby's bottom with a diaper, parents can stay carefree for hours, even while their baby is sleeping.
Recommendation: Huggies Pure & Natural diapers are recommended for your baby. These diapers come in various sizes, with size one for newborns up until size five for 10 to 27 lb babies. Huggies diapers have a soft quilt-like padding, which give babies a comfort throughout the day and even prevent allergic reactions. Customers say that this product are available in size two to size five, and that they work really well.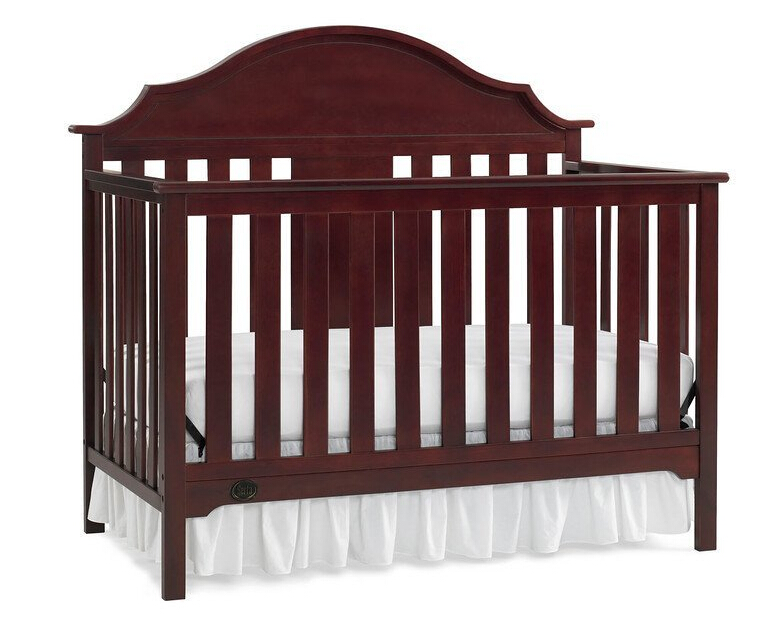 Cribs are specially designed for babies as a place where they can sleep or play with their toys. Crib slats should not be wider than 2 3/8 inches. This is to restrict babies from sticking out their limbs or heads. Make sure that the metal areas are not dangerous and that the locks are not easy to release. A standard mattress size will be available to fit perfectly inside the crib. Click here on detailed instruction on how to choose a crib.
Recommendation: The Fixed-Side Convertible Crib of Serta Hanover is well received. This crib has fixed drop-sides; therefore, you will not have to worry about the baby opening the lock accidentally. The wooden crib has a three-way positional mattress that fits inside. The crib can be converted into different types of beds. Although it may take some time to put together but other things are fine.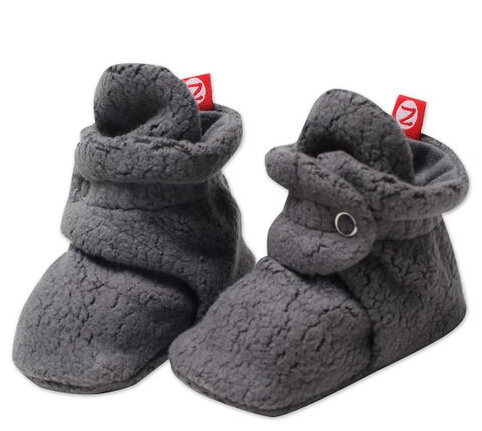 Baby booties provide immense comfort to the baby feet. They keep them warm and the stylish booties can make your baby look cute and trendy. When your child starts taking their first steps, it is time to buy good shoes.
Baby booties should be soft so that food growth is encouraged and no limited. A lightweight material that allows air to pass through will create the perfect booties for your child. The fitting of the shoes is also important to make sure that your child does not lose their shoes when out.
Recommendation: Zutano Newborn Unisex booties provide incredible comfort to the babies. These 80 percent cotton booties have a fleece material which can be machine-washed. The soft and snug design fits perfectly on baby feet.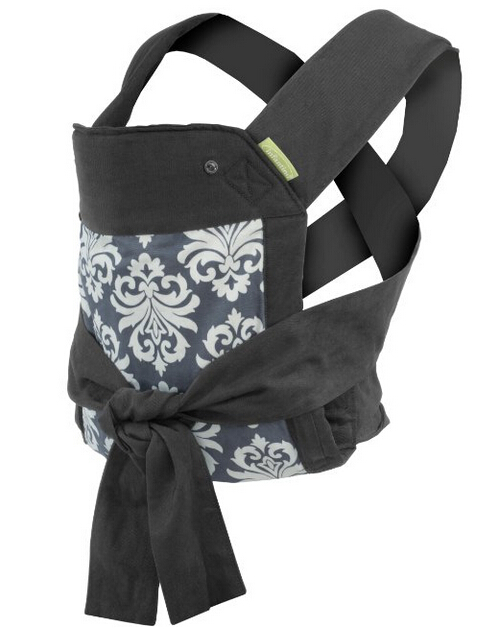 To carry babies around crowded marketplaces and streets, baby carriers are the best choice. The best baby carriers have strong straps attached to the carriers. The comfortable material used to make the carrier ensures that the baby sits comfortably; there is no suffocation risks for the baby and even parents can feel comfortable. Ease for both the parent and the baby must be present in the perfect baby carrier. Click here to learn detailed instruction on how to choose a baby carrier.
Recommendation: The Infantino Sash Mei Tai Carrierholds the baby in a seated position. It has wide padded straps for the ease of the parent, including a lumbar support to relieve stress from the shoulders.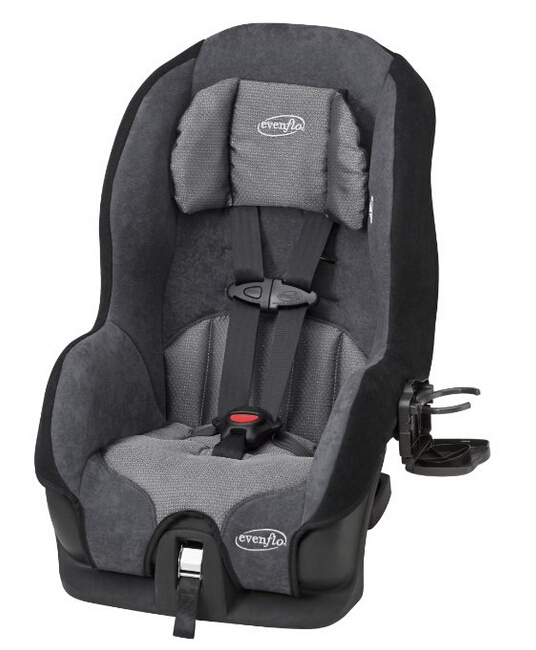 As one of the best baby products, car seats provide maximum security for the babies while they are in a car. Strapped to the back seats, babies can safely travel in the car with this.There are different types of car seats available. Make sure that the one you are buying meets government standards, is easy-to-use, and is comfortable for the child. To save money, parents can buy a seat that can convert into a seat for children and an infant. Click here to learn what to look for in a convertible car seat.
Recommendation: The Evenflo Tribute LX Convertible Car Seat has multiple shoulder harnesses and a cushion seat to securely fit the baby inside it. A removable head pillow is also provided for older children. Customers say this seat is nice looking, safe, and very adequate.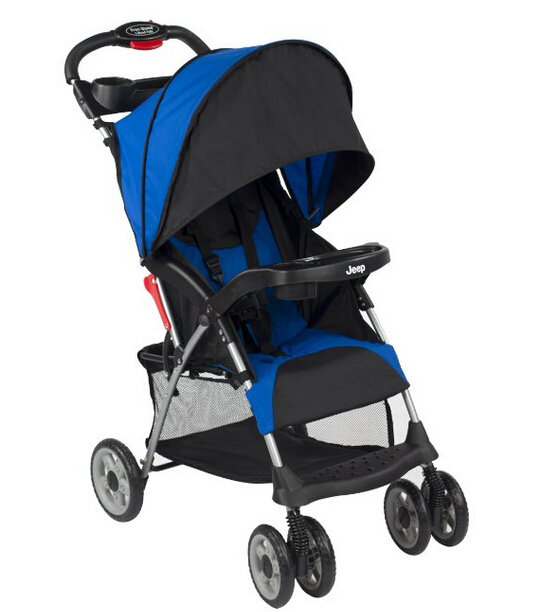 Strollers are for parents who like to keep their arms free while walking with their babies. Instead of carrying them everywhere, put the babies in the strollers and give them a ride as you walk. Make sure you choose a stroller that is lightweight, has a sunshade, and looks sturdy. A stroller should have safety belts and a cushioned safety bar for your child. Strollers should have wheels with foot breaks; make sure your stroller has a strong break that can hold your child still at slopes. Click here to learn the recommended light weight stroller for you.
Recommendation: Jeep Cherokee Sport Stroller has a light weight and a compact design. A child and a parent tray are present together with the cup-holders. The stroller can hold up to 50lbs of weight and has a five-point restraining system.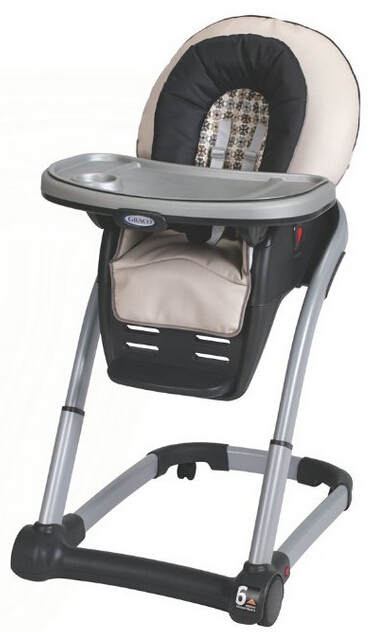 High chairs offer a comfortable seating position for your baby while he/she is eating. Ensure that the high chair you are buying is tough and has restraining straps. Babies sometimes stand up on the chair; to prevent this, choose a chair that is compact and has restraining straps. Make sure that the chair is well balanced and will not topple over when the baby moves. Click here to learn the recommended high chair.
Recommendation: Supporting up to 80lbs, the Grace Blossom 4-in-1 Seating System is mostly designed for baby girls. The chair is height adjustable and the reclining level can also be changed. The tray can be detached for washing and cleaning purposes. Moreover, it has a back support to aid in the child's proper back growth while sitting.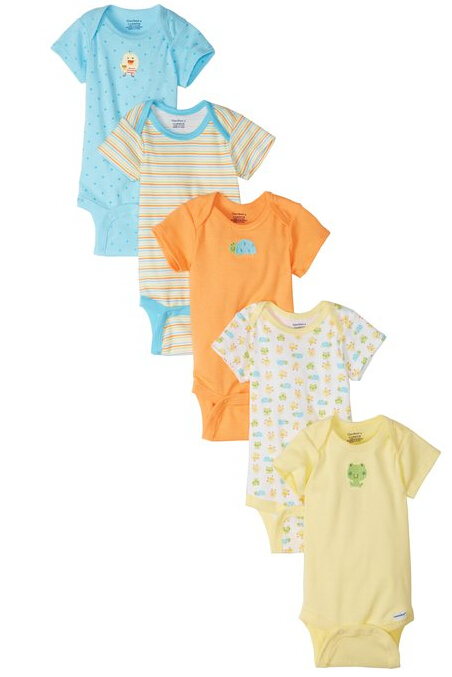 These the best baby products you shouldn't miss! Not only do babies look absolutely adorable in them, onesies are important as they can be easily replaced and cover the important body parts of the babies. Parents should avoid clothes for the babies that are tight around the neck and or have long ties or cords. Even clothes with buttons or ribbons should generally be avoided.
Recommendation: Gerber Unisex-Baby Frogs and Ducks are completely made of cotton. Lap, neck and shoulder-lines are present for ease during dressing. The product can even be machine-washed.
Other Best Baby Products
| | |
| --- | --- |
| Products | Description |
| Pillow for support | These pillows are designed to support the child during bottle-feeding or nursing. It helps mothers to avoid shoulder or neck strains while feeding. They are more suitable and keep the baby in a proper position, as compared to normal pillows. |
| Accessories | Your baby might not need fancy toys, but it does not hurt to have singing toys, rattles, soft toys and other safe playthings for them to grasp and use. |
| Bubbly seat | Babies can play with their bubbly seats or bouncers, even while sitting on them. The seat bounces when the babies move or kick. It is entirely safe and exciting for little children. |
| Storybooks | Storybooks for babies come in various types. These are a very effective way to introduce reading and exploring to young children. Storybooks for this age group should be brightly colored with varied textures. |
| Dummies/Pacifiers | Pacifiers, also known as dummies, act as soothers for young babies. However, they are not required for very long and parents generally avoid allowing their baby to become used to these. |
| Gym/Playing mat | These are cushion-like mats with toys dangling above, just over babies' heads. Small babies can stare up at these toys and even try to play with them. Some fancier options have sounds and lights as well. Others play lullabies for babies, which parents can use during naptimes. |