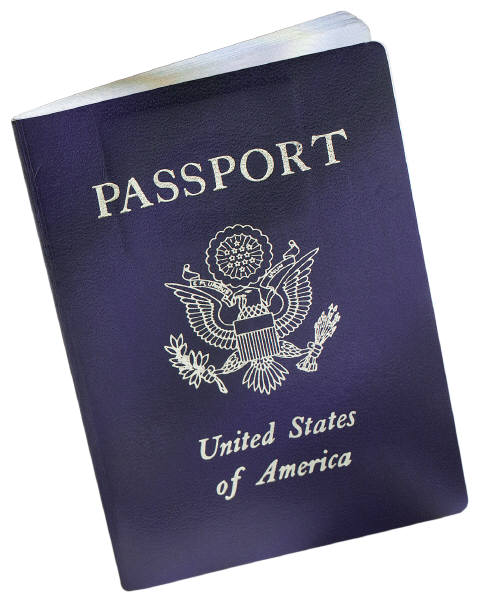 Your baby is a human being and a citizen of a country as well. Any documentation that you will need or require for travelling also applies to your baby. In the modern world before you plan to travel abroad, you will have to undergo some procedures which involve acquisition of a passport that may take up to 6 months to get. You will undertake the same procedure to acquire a baby passport. Essential documents such as original proof of identity and other support documents to show your relation to the baby may be required at the Passport Acceptance Facility. It is important for any parent to make sure that they have this crucial document of their baby at hand.
Does Your Baby Need a Passport?
Of course, every citizen of a country needs a passport to enter or leave most of the foreign countries. Unfortunately, in the recent past, applying for a passport has been hectic especially for first time applicants; however, as a parent, you must apply on your baby's behalf and bring them with you. If the baby has two legal guardians or two parents, all must be present to sign the passport application, but in cases where all are not present, you will have to bring a authenticate statement of consent signed by the absent guardian or parent. In situations where the other parent of the baby is deceased and you are the sole parent, you may need to prove it and explain it in the Special Circumstances Box that is on the statement.
You can apply for passport facilities at any of the passport acceptance facilities for a baby passport. For instance, in America, there are over 9000 passport acceptance facilities across the country, which you can visit or call, including most libraries, post offices, local government offices and courts. Alternatively, when you plan to visit or travel abroad, you will need foreign visa which you can acquire from 14 regional passport centers which only operate on appointment. In addition, you can pick up application forms or download them and fill in advance since it is easier and saves more time.
How to Apply for a Baby Passport
1. Materials You Should Have
There are some crucial documents that you must have at hand when you are applying for your baby's passport, and they include:
A documentation which proves your baby's citizenship.
Your identity card as well as relationship to your baby.
A certified U.S. birth certificate which should have a registrar seal with signature and the names of the parents.
Valid photo identification for both of you as parents such as driving licence or foreign passport.
If your baby doesn't have a birth certificate due to some reason, you will need an alternative documentation.
Two regulation passport photos for your baby.
Payment cost which may vary.
2. The Procedure
| Procedure | Description |
| --- | --- |
| Step 1 | Collect all the documents pertaining to the your baby citizenship such as certified birth certificate, foreign birth certificate, consular report of birth abroad; these documents should only be primary documents. You can add some documents which show relationship of both parents to the child such as adoption decree or birth certificate. |
| Step 2 | Each parent should have an official identification proof; this identification may be previously issued passport or driver's licence. In addition, a government-issued social security number is required. You can make copies of the original identifications. |
| Step 3 | Obtaining and completing the baby's passport application. For American citizens, use form DS-11. You can complete it online and download it then print or download it blank and fill with a black ink. Don't sign since it needs to be signed in the presence of an officer at passport acceptance facility. |
| Step 4 | You will need to identify a Passport Acceptance Facility. This is usually an office which is authorized to accept or deal with passport application. You can look at U.S. Department Passport Acceptance Facilities online. |
| Step 5 | Submission of an authenticate statement of consent, in case only one parent is able to appear at the facility in time of application. Ensure the absent parent completes the form DS-3053. Then, complete the application and sign in the presence of a certified notary officer. |
| Step 6 | At this point, you can take original copies of your baby's citizenship: original proof of identity, the completed form DS-11 and the form DS-3053 to the Passport Acceptance Facility. |
| Step 7 | In case of sole parent, you can present the original copies of the baby's citizenship, completed DS-11, original identification proof and supporting documents. |
| Step 8 | At this stage, you will need to present two passport photos which may be accompanied with some passport fee at the application facility. They should be identical with a white background. The baby's head should be covered. |
| Step 9 | You can pay for the passport application using the global standard payment options such as Visa, and Master Card. All payments should be directed to the Department of State. Cash payment may not be accepted, but you can enquire from the Passport Acceptance Facility. |
| Step 10 | You can wait for about 4 to 6 months for processing and also approval of the routine applications; however, you can always track the progress of the applications by visiting the Passport Acceptance Facility. |
If you want to get more information about how to get a baby passport, you can watch the video below:
More Tips on Baby Passport
1. Apply in Advance
The procedures involved in processing and approving the passport may take about 6 months before you receive the passport via mail. It's important to apply in advance of your travel date and as soon as the passport arrives, print and sign your own name in parenthesis on the signature line.
2. Keep Your Documentation for Future Use
For children under the age of 16, their passports will be good for five years. What discourages is the fact that you will have to go through the same procedure to renew your child's passport which may be tiresome. Thus, it's good to hold on to the documentation for another round of travel.
3. Check with the Embassy of Your Destination Country
The U.S. state department will always maintain a list of various countries' passports and visa requirements; these may change with time, so it's good to check with your embassy just to make sure before you travel to that country.
If you would like to know how to take a baby passport photo at home, you can watch the video below: